Most investors prefer to store their crypto assets in one place to make life easier, and that is why many muti-cryptocurrency wallets are being developed, With the increase in the number of coins that we need a Good Wallets to store cryptoCoins.
1. Trust Wallet (Mobile)
Trust wallet is the best multi-cryptocurrency wallet of 2022, that supports multiple blockchains. At the time of writing, they support Bitcoin, Ethereum, Binance Smart Chain, LUNA, Polkadot blockchain,Trust wallet has many features which make it the best multi crypto-currency wallet. Some of the features are:
DApps browser (Only available on Android, iOS users can use Wallet connect feature to connect to any DApp)
Crypto staking
Non-Custodial wallet
Trading feature available via Binance DEX
Quick Swap feature
Buy Bitcoin With Card
WalletConnect feature
You Can Create Multiple Accounts in single Mobile App, its Very Simple and easy to change accounts in One Click, there is Security feature of Passcode Protection to protect your Wallet.
2. Safepal Wallet App
Safepal is the fastest-growing Crypto mobile wallet app that anyone would like to use as their multi-crypto wallet. You can have multiple portfolio wallets, one for investing, the other for trading, and so on.
Safepal tightly integrates with Binance DEX, and lets you trade cryptocurrencies or swap cryptocurrencies without needing any KYC. This feature alone is making Safepal an ideal choice for a crypto mobile app.
If you don't know, Safepal is a popular hardware wallet, and their mobile app can be used with or without Safepal hardware wallet. The wallet has an in-built DApp browser, and you can import your existing wallet or create a new wallet using Safepal wallet.
3.Coinomi [Multi OS Wallet]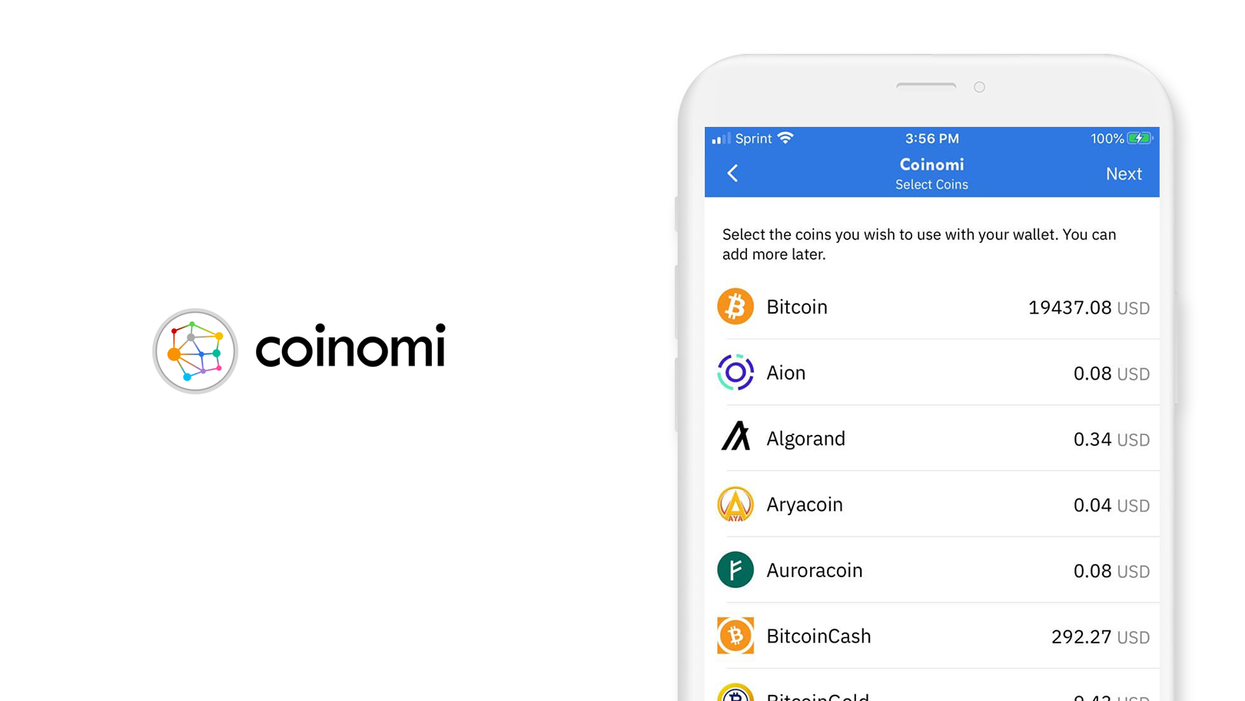 Coinomi [Multi OS Wallet] is a very popular multi-currency wallet to manage your blockchain assets.
The wallet design is stylish and the user interface is rather intuitive. So much so, that one actually appreciates the effort put in by the Coinomi team in developing the UX/UI of the wallet.
The good thing is, despite the stylish design, there is no compromise on user security. It still follows the top-notch security standards of the crypto world.
The magic of HD wallets is that with this seed you can manage and securely store more than 50 cryptocurrencies and 200 Ethereum tokens on the Coinomi wallet.
However, it is a Mobile-only wallet and you require no registration or KYC for using this wallet. Of course, you certainly need to take a backup of your seed key that Coinomi provides you while setting-up Coinomi for the first time.
Exodus users can also send funds to and receive funds from smart contracts.
Supported Operating System: Android & IOS
In-built Exchange: ShapeShift integrated
Privatec Keys: Controlled by owner
Cost: Free to use
Segwit Enabled: Yes
4. XDEFI
Talking about Cross-chain wallet, and how could we not include XDEFi. This is a new entrant in 2022, and it is becoming popular as a Metamask alternative, and for being another popular browser addon wallet. Unlike Metamask, it supports many popular blockchains like BTC, ETH, LTC, BNB, Thorchain, and more.
The one thing that most of you would like about the XDEFI wallet is, it offers cross-chain swap without the need for KYC. This wallet has a great chance of becoming the top 3 multi-cryptocurrency wallet in the time to come, but for now, if you are looking for a browser-based solution, this is the wallet that you should be using.
It is a non-custodial free wallet and can be downloaded for Chrome and Brave browser.
5. Trezor [Hardware Wallet]
Trezor was the first and best cryptocurrency wallet ever developed,It is manufactured by SatoshiLabs, a Czech Republic-based company operating since 2013.
It has a small flash drive-like device with an OLED screen that connects to the phone or PC via a USB which you can also use to sign cryptocurrency transactions in an offline environment
However, the initial setup is different compared to the Ledger Nano.
With Trezor, when you first connect it to your PC, it shows a nine-digit pin code on its OLED screen. You need to enter the same pin code by clicking on your corresponding PC screen. This code is generated randomly every time you connect Trezor, which enhances safety.
After entering the pin, you will be asked to write your 24-word recovery seed. Again, you need to keep your recovery key safe because this is the only way you will be able to restore your bitcoins.
Once the steps above are performed, using it is pretty similar to the Ledger Nano S.
Trezor now supports more than 10 cryptocurrencies and thousands of ERC20 tokens and is available in white, gray, and black color options. Read: Which Cryptocoins Does Trezor Hardware Wallet Support?
Supported Operating System: Windows, Mac, Linux
In-built Exchange: No
Private Keys: Controlled by owner
Cost: $110-$120
Segwit Enabled: Yes
8. CoinPayments (Web)
CoinPayments is the best platform for Bitcoin payments gateway service and if you are looking for something for your business, then you can start with Coinpayments.
This offers a custodial multi-crypto digital currency wallet and supports over 2055+ Altcoins.
For any business, this is an idle option.
Global Payments.
Auto Coin Conversation.
Cryptocurrency Vault
Auto Forward Feature
Point of Sale (POS)
Multi-Coin Wallet
Best Wallets To Store Multiple Cryptocurrencies
I hope this detailed article on the different types of multi-currency wallets – including mobile, hardware, and desktop wallets – will help you in making the right choice for yourself.